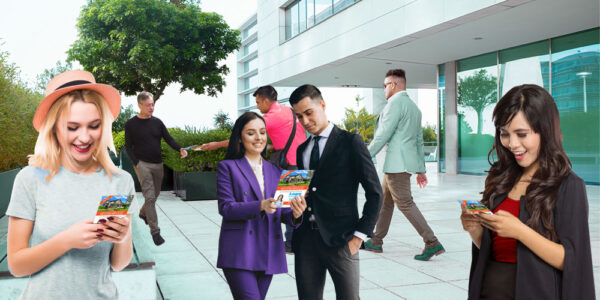 Real estate flyers are a very popular marketing form as they allow house buyers to visualize and feel themselves at the new home. Visually attractive, high-quality attractive real estate flyers are perfect to promote open houses, house tours, upcoming sales or any other relevant events. If you are on the fence about investing your marketing budget in real estate flyers, this article will give you a few good reasons to do it.  
How Real Estate Flyers Generates Sales? 
They Engage the Intended Audience 
Real estate flyers can help your business flourish. They are extremely customizable and can be tailor-made depending on your target audience, first home buyers for example, and your commercial or professional needs. So you have the freedom to choose your personal design that matches best with what your clients are impressed by. The well-designed flyers will catch the recipients' eyes and persuade them to react positively to your call to action. 
They Generate Leads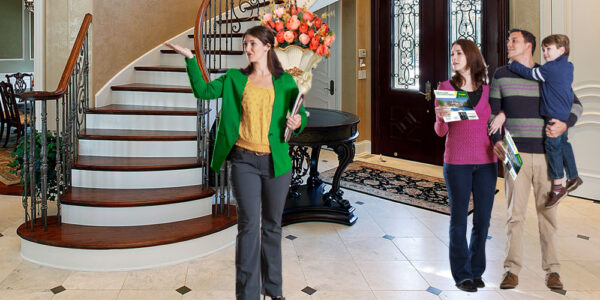 A good marketing strategy is the one which generates leads and sales. Sending real estate flyers to the potential house buyers provide you with a great opportunity to expand your network and reach new customers. Moreover, flyers have the potential to get shared with and read by more and more would-be customers. It means you can reach more sales leads and achieve the full potential of your business.  
They Are Interesting and Easy to Read 
Flyers are made to communicate your advertising message with the potential house buyers and encourage them to choose you as their real estate agent from a wide variety of choices. Having a simple yet luxurious, eye-grabbing appearance that prominently showcases a property and a few catchy words printed with large fonts make real estate flyers very easy to read and quick to digest for the recipients.  
They Are Visually Pleasing 
Thanks to advancement in design and printing technology, you are able to design personalized, impressive real estate flyers that speak directly to the recipients. To make your design visually impressive, go right to the point, use large fonts, put a limited amount of words on it, add high resolution images of the house being offered, and choose appropriate colors to leave a long-lasting impression on the prospects. 
They Affect House-Buying Decisions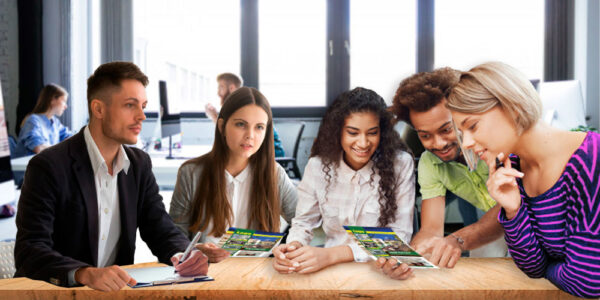 Familiarity with the major needs and demands of the real estate market and being ready to respond to them is an essential qualification for every real estate agent. As a tried-and-tested marketing strategy, flyers can reflect your job qualification and skills very well, and sway the prospect into trusting you and buying the property you are offering. 
They Are Tangible 
Real estate flyers are a powerful tool to touch the receipts' sole. Imagine that someone gives you a flyer as you are walking on the street. What would you do? You probably catch a fleeting glimpse of it, if you find it interesting, then you will take it and read its contents. This is what professionally designed flyers do, that is, having a huge impact on recipients and probably would-be clients.  
They Save Your Time and Money 
Despite their high sales generation potential, real estate flyers don't require a heavy budget nor does it last too long to order and take delivery of them. Some printers even offer a one-hour printing service. The only thing you need to do is to contact a reliable printing service, choose the design of your flyers and place an order. 
Now that you know the benefits of using flyers as a marketing choice, it would be no harm to give it a try and mail your real estate flyers to your local customers or distribute them during showings or open houses.