Hundreds of real estate conferences are held each year.  Due to having a tight schedule, and maybe personal opinions like "I can find everything I need online", some real estate agents give little or no notice to the importance of attending real estate conferences and meeting people face-to-face. In spite of such views, real estate agents drive many benefits from attending professional conferences. Attending real estate conferences is one of the most dynamic and beneficial ways to catch up with the fast-moving industry of real estate. There is no better way to refine your skills, network better, meet new prospects, and build professional relationships. 
Remarkable Benefits of Real Estate Conferences for Agents 
Opportunity to Do Networking 
If you are looking for a powerful method to create meaningful business relationships, consider attending the real estate conferences where you can take advantage of face-to-face networking not only with prospects, but also the top professionals in the market. Conferences convene the experts and top leaders of the industry from different experiences, different geographies, and different niches. Greeting and shaking the fellow peers and colleagues' hands will make the process of networking as productive as possible. 
Learning about the Latest Trends

Though attending real estate conferences may not seem urgent in first glance, real estate agents should take it more seriously. You can, no doubt, learn a lot from the online sources. But nothing can get the better of attending conferences in person and listening to the lectures delivered by the top leaders in the industry who are there to teach you, or participating in the workshops where you can learn new skills and ask any relevant questions. Moreover, attending conferences allows you to get valuable, up-to-date information on the topics. So even if you are busy with work, it would be nice to make time and attend a few relevant conferences.
Opportunity for Problem Solving 
No matter if you are a seasoned agent or a nowbie, you have to deal with potential problems and challenges that may arise in the real estate market. Bringing up the issues with experienced, smart, and creative people who are actually active in the industry is the best way to find the practical solutions to move through the problems powerfully and remove the barrier to growing in your business. Don't forget to take a notebook or laptop with yourself to take note during the lectures or panel discussion.    
Building Relationships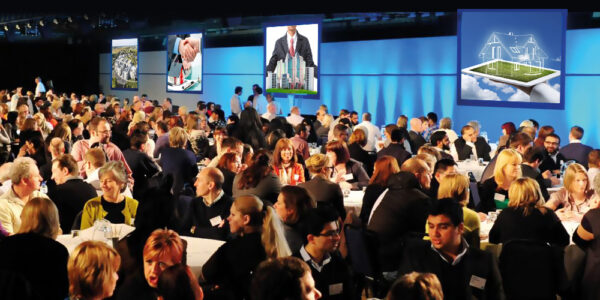 Another benefit of attending real estate conferences is creating the opportunity for engagement with your colleagues and key business partners like signs suppliers, professional photographers, mortgage lenders, insurance companies, etc. It would be much easier to establish professional relationships if you are engaged with other agents and vendors outside of the work. Agents can learn a lot from their peers and colleagues who are from real estate agents can take advantage of discussing their ideas and learn new insights from them. Not only business owners, but everybody involved in the real estate industry can attend these conferences. 
Inspiration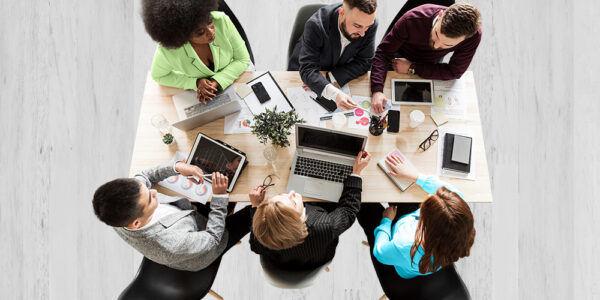 Attending real estate conferences not only exposes you to new professional opportunities, but also renews your energy and focus! The challenges and problems people face during their professional life can make them feel discouraged from continuing. There are times when you hesitate and consider giving up halfway. But you will probably change your minds after attending a few conferences on real estate. Being amongst successful real estate agents, brokers and other industry investors give you the chance to hear their stories, learn from their experiences and get motivated by the results of their success. This is especially a great advantage for small businesses to get guidance they need to advance their current career. 
There is no harm in giving it a try and push yourself beyond your comfort zone now and then, clear your mind, and get ready to start a new road. 
We hope you find this content from www.agentprint.com useful. Please share your views with us.